Snow Cap Swayers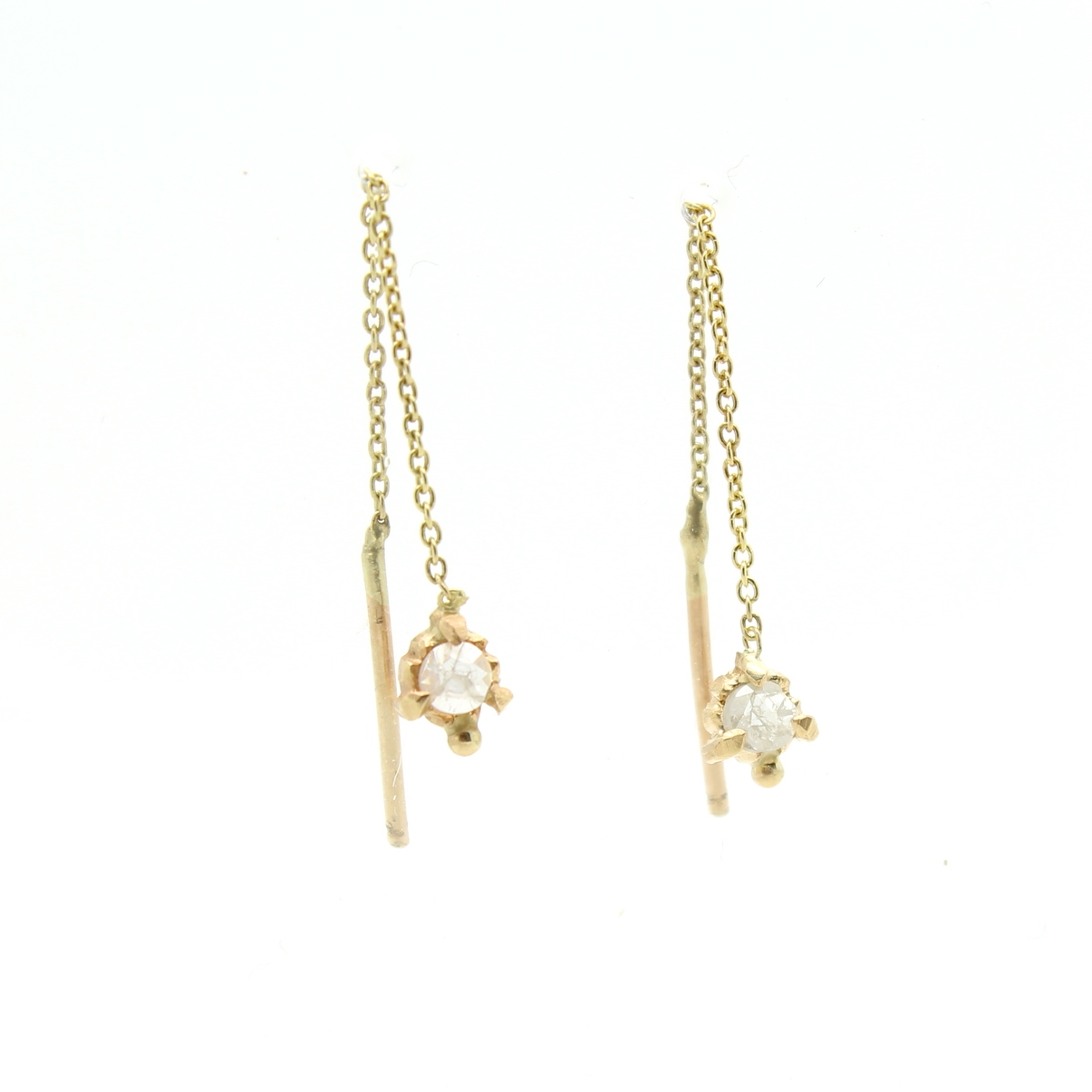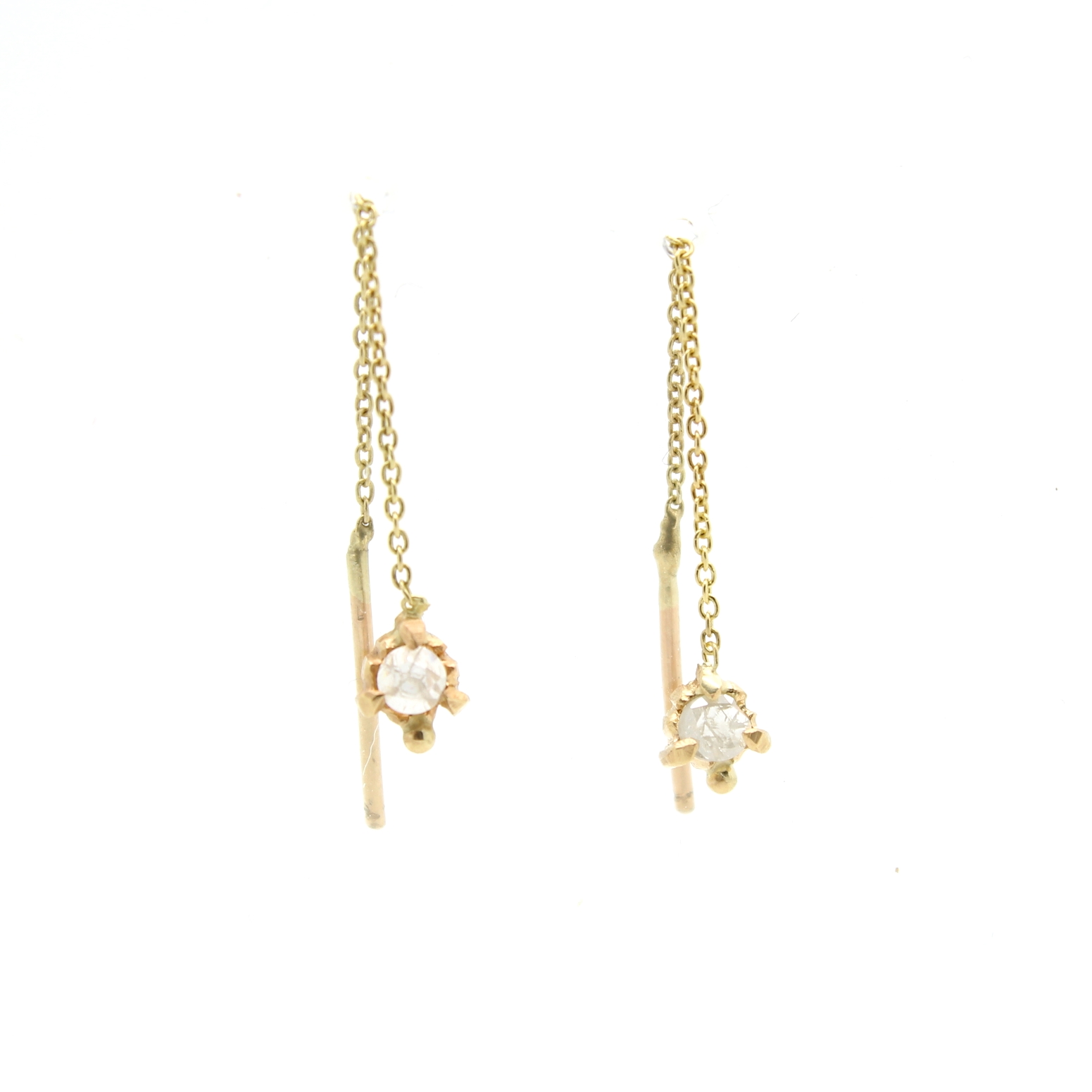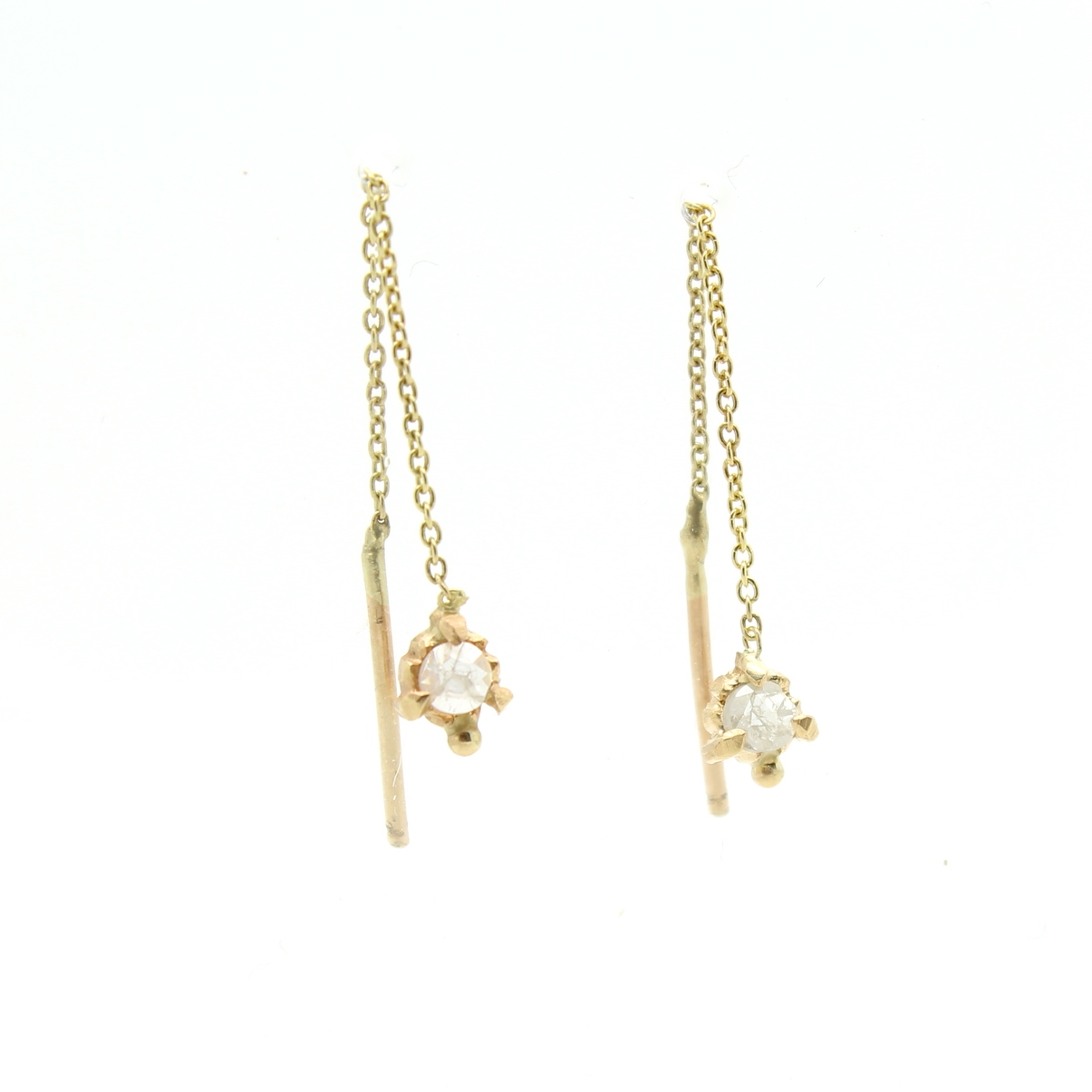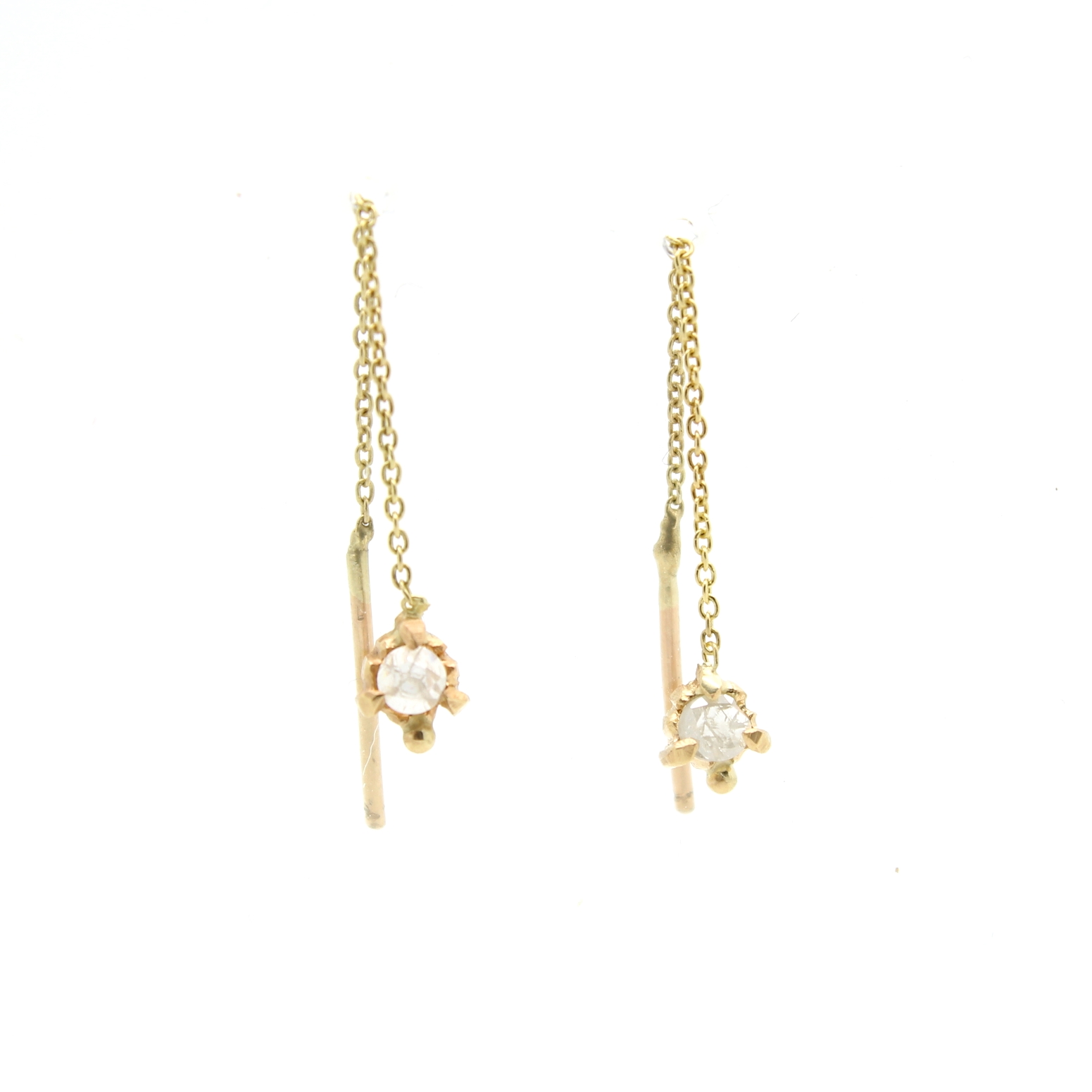 Snow Cap Swayers
A small breeze whists through a willow over a clear night's sky, inciting it to dance momentarily in the cool night air amongst the glistening stars.
approx .15ct rosecut snow cap diamonds
approx 1.5in long
14k yellow gold
priced per pair
Please allow 3-4 weeks lead time. Need it in a hurry? Please contact us and we'll see what we can do!